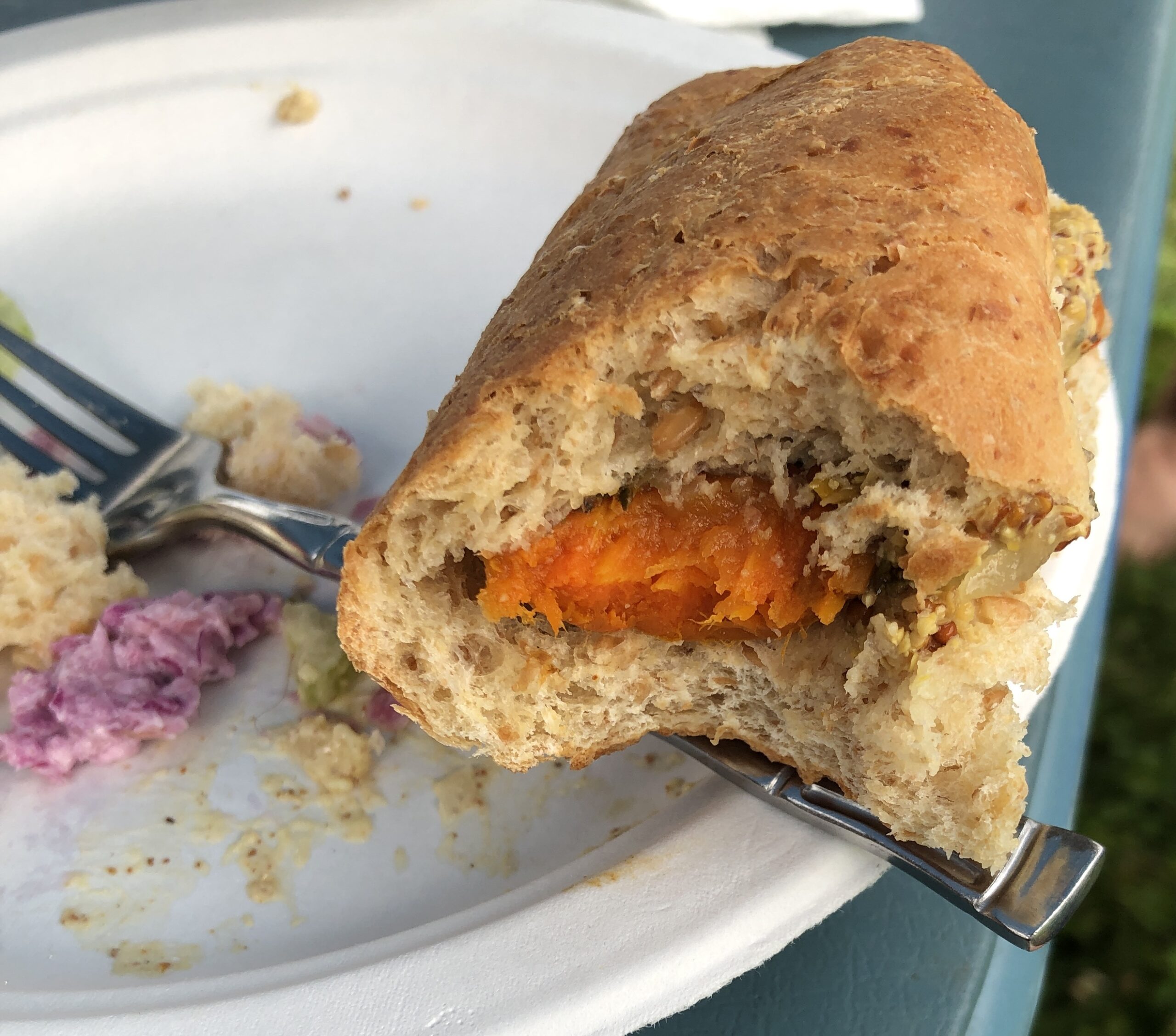 Carrot hot dogs
"Ever tried a carrot "hot dog"? Here's a recipe and a hint—they weren't bad!
We have been curious for a while about "carrot dogs," that is, a hot dog made from carrots. Crazy, right? Recently Robin, whose family includes a vegan, decided to make them for a family barbecue.
Here is the ingredients list:
8 large carrots
1 cup low-sodium vegetable broth
¼ cup apple cider vinegar
2 tablespoons reduced-sodium soy sauce or tamari
2 tablespoons pure maple syrup
2 teaspoons smoked paprika
2 teaspoons dry mustard
½ teaspoon ground coriander
½ teaspoon garlic powder
½ teaspoon onion powder
½ teaspoon liquid smoke
Dash ground cloves
All you do is cut the carrots to hot dog shape and cook them in for 8-10 minutes in a pot of water until they soften a little. Set them aside until you make the marinade, which is going to give them a salty, slightly spicy hot dog taste.
Then you combine the next ingredients to make the marinade. The Liquid Smoke looks pretty important, even if it's something you might never use again. But, hey, if your carrot dogs turn out pretty good, you might want to keep the Liquid Smoke on hand to make them again!
Then you put the carrots and the marinade in a big zippered plastic bag for a while, anywhere from 4-24 hours. Put them in the refrigerator until you're ready to cook.
Before grilling or roasting, remove carrots from the marinade and discard the liquid. Cook the dogs however you like—on the grill or in a roasting pan in the oven.
Put them in a tasty bun and top with all your favorite condiments. In the photo, we topped them with homemade relish and a good stone-ground mustard. And you know what? They were pretty good. The texture was perfect, and the sweetness of the carrot along with the spices worked together great.
Carrot dogs are perfect for your vegan friends and family members, anyone watching their saturated fat or sodium intake, or for anyone who doesn't care for the ingredients in commercial hot dogs.
Here's a link to the recipe from Forks Over Knives.